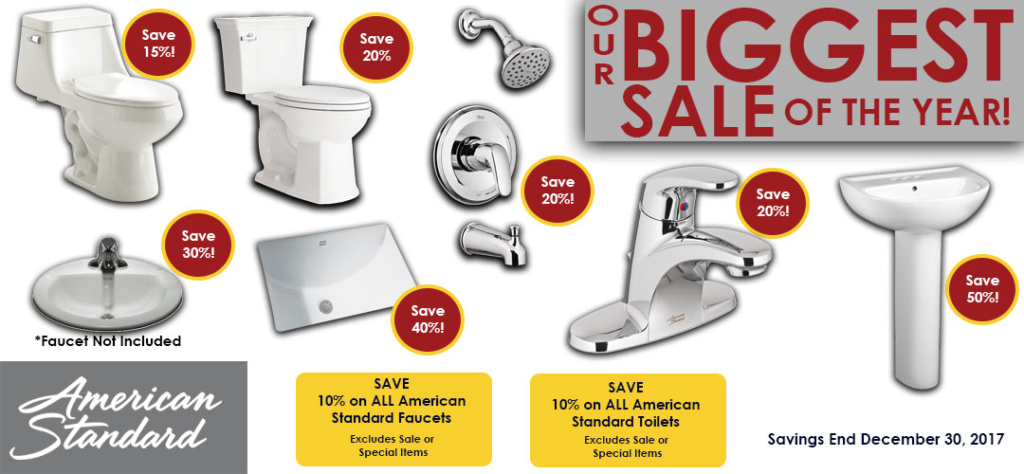 It's Here - Our Biggest American Standard 
Sale of the Year!
Our biggest American Standard Sale of the year is here! Update your kitchen or bathroom with innovative products from American Standard. Find savings throughout our store, up to 50% off! We have sinks, faucets, and toilets all on sale! These savings are only here until December 30, 2017 so hurry in and don't forget to check out our brand new American Standard displays, including our brand new faucet display wall, featuring most of the American Standard collection in a variety of finishes! 
In addition to our advertised prices take 10% off any regular priced American Standard faucet or toilet*
Need it installed? Ask your salesperson about our full installation services! 
*excludes any sale or in-store specially marked item. Cannot be combined with any other offer. 
American Standard Estate Vormax Right Height Elongated Toilet 
Model: 207AA104.020 
Seat Not Included
White only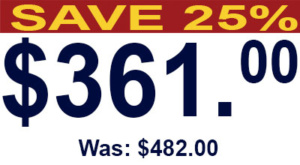 American Standard Fairfield Elongated Toilet 
Model: 2862016.020
Includes Seat
White Only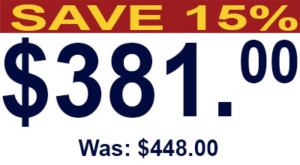 American Standard Studio 21-1/4" Undermount Sink 
Model: 0614000.020 
White only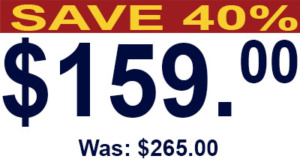 American Standard Colony Drop-in Sink
4", 8" or Single hole
White Only
Faucet Not Included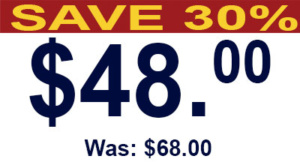 American Standard Evolution Pedestal Sink
Model: 0468400/800/100.020 
White Only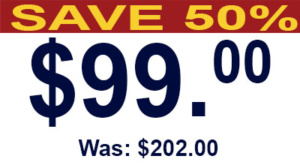 American Standard Colony Pro Tub/Shower Trim  
Model: T075508.002 
Includes Rough-In
Chrome Only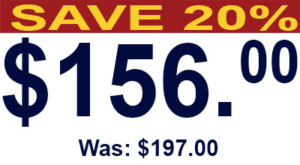 American Standard Colony Pro Centreset Faucet
Model: 7075000.002
Includes Drain
Chrome Only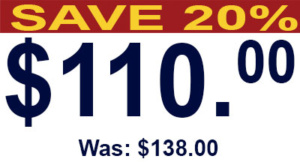 Save 10% on all regular price American Standard Faucets
Excludes any sale or specially marked items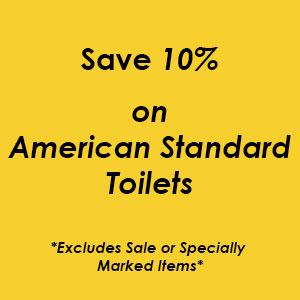 Save 10% on all regular price American Standard Toilets
Excludes any sale or specially marked items